The European Gas Research Group Celebrates
60 Years
In 2021, GERG celebrated 60 years since its foundation and 25 years since the move of the headquarters to Brussels.  To celebrate this double milestone, the Group organised an Anniversary Conference that took place online, the 1st, 2nd and 3rd of December 2021.
Each day was focused on one of our research priorities: 
1st of December: Methane Emissions
2nd of December: Biomethane
3rd of December: Hydrogen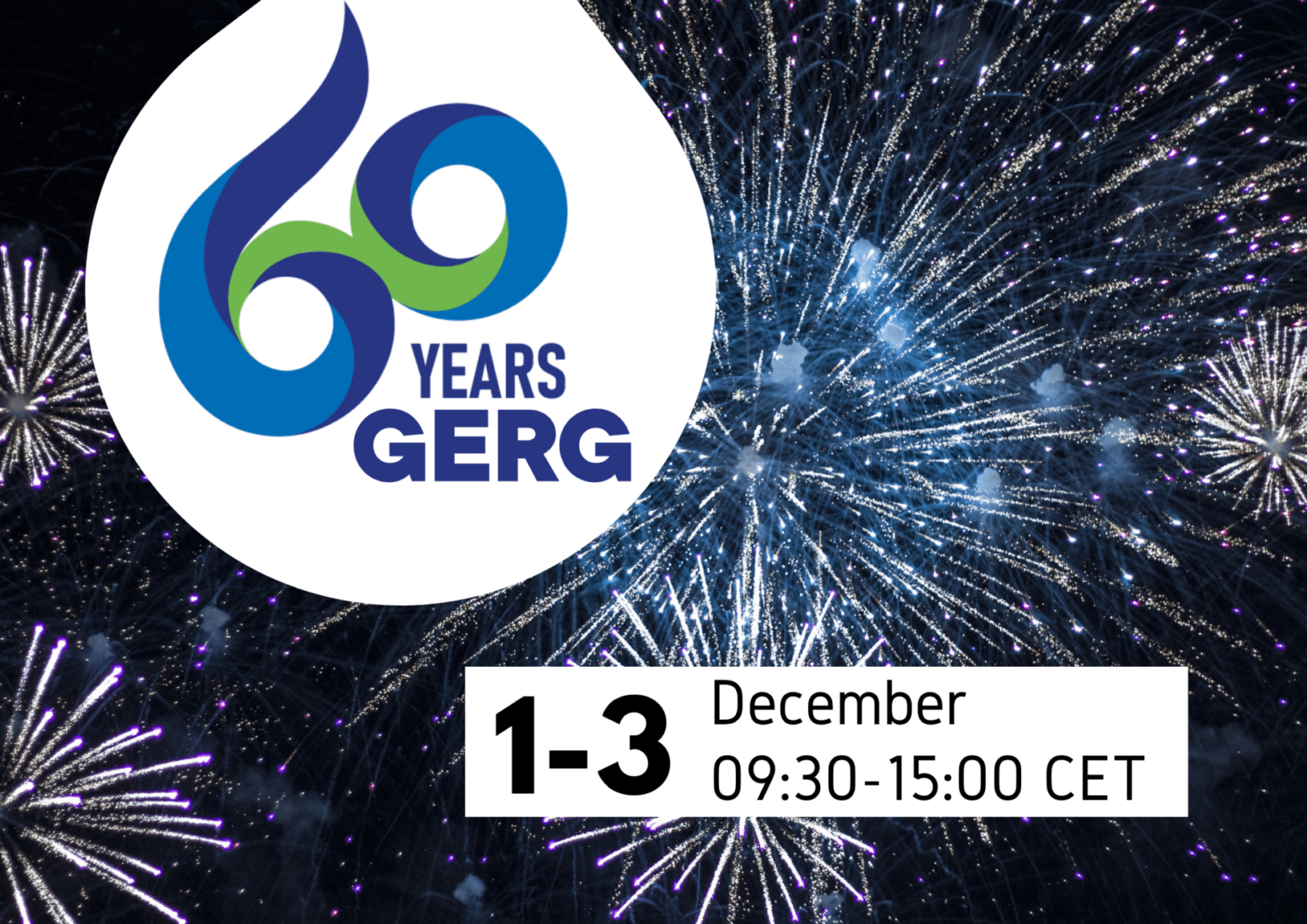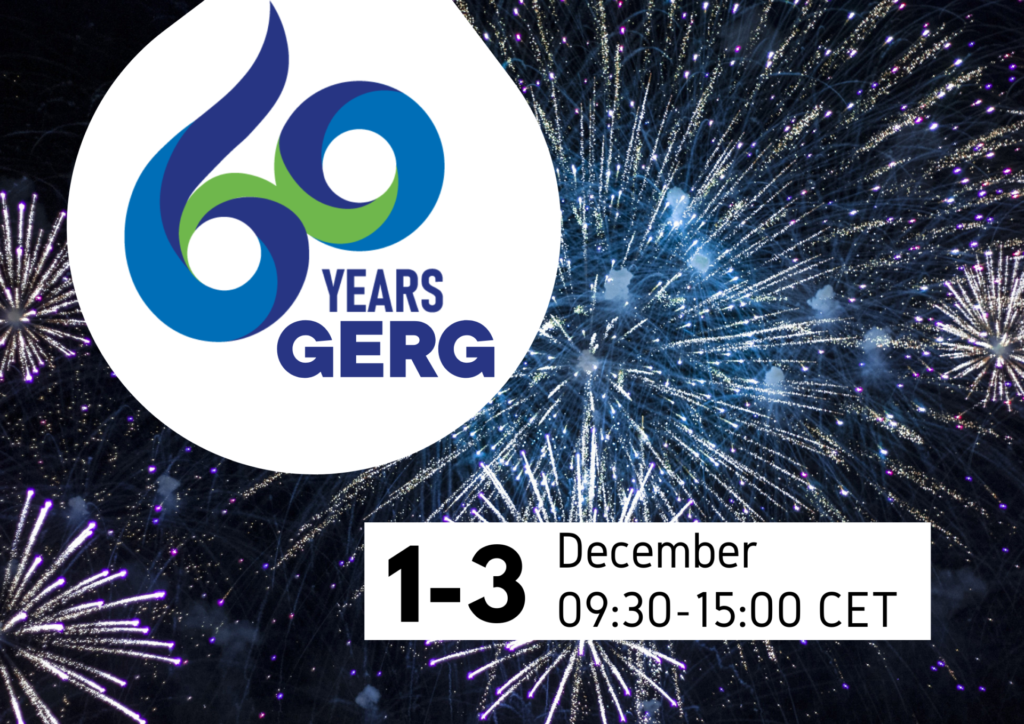 During the conference, we remembered legacy GERG projects and looked to the future with initiatives that are shaping the future of the energy system. The rich conference programme covered GERG vision and R&D strategy, gave voice to many experts in exciting panel discussions, and attracted a large virtual audience.
The European Gas Research Group launched at this occasion summaries of the GERG Research Roadmaps on Methane Emissions, Biomethane and Hydrogen (full versions are available to members). Check them out below!
These three days showcased the continued need for research and innovation, and the great momentum within the community of researchers, experts and energy professionals. Together, we look forward to delivering the next innovative solutions for sustainanble energy!
GERG Research Roadmap Summaries
Agenda of the three conference days
Presentations from the conference