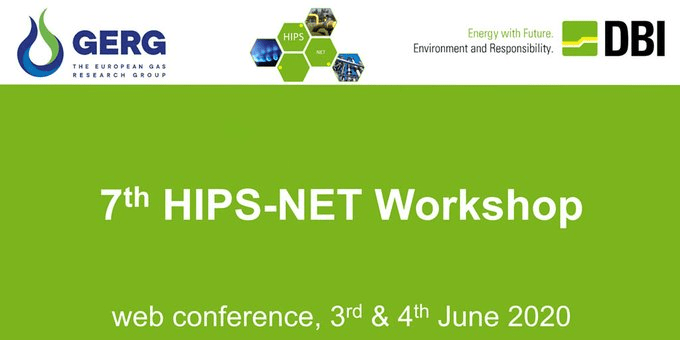 The 7th edition of the HIPS-NET (Hydrogen in Pipeline Systems Network) workshop took place on the 3rd and 4th of June 2020. HIPS-NET is a network of about 40 partners, bringing together hydrogen experts to contribute to a common European understanding on the H2 tolerance of the existing natural gas grid.
In the past years, this event was organised by GERG in the beautiful Hôtel van Eetvelde in Brussels, and it would also have been this year if not for the Covid crisis. Instead, as many have done during the lockdown period, the HIPS-NET community came together online, gathering about 50 participants. This two-day workshop was also an opportunity to explore the interactive features of web conferencing: live polls and break-out rooms to discuss in smaller groups provide a quality online networking experience.
During the first day, Eva Hennig from Thüga opened the workshop with a presentation on the importance of blending in the future of the European energy mix and its current social acceptance. After her, Nestor Díez González presented the recent TNO projects for H2 Transport in the North Sea and on land. One of the projects presented was the world first off-shore hydrogen plant which can directly be linked to off-shore wind turbines: the POSHYDON project.
During the second day, the presentations addressed the following subjects:
"The Integrity of Existing Natural Gas Networks in regard to Hydrogen" presented by Alfons H.M Krom from Gasunie.
The French "Technical & Economic Conditions for Injecting Hydrogen into Natural Gas Networks" report, presented by William Rahain from Teréga.
HIPS-NET partners: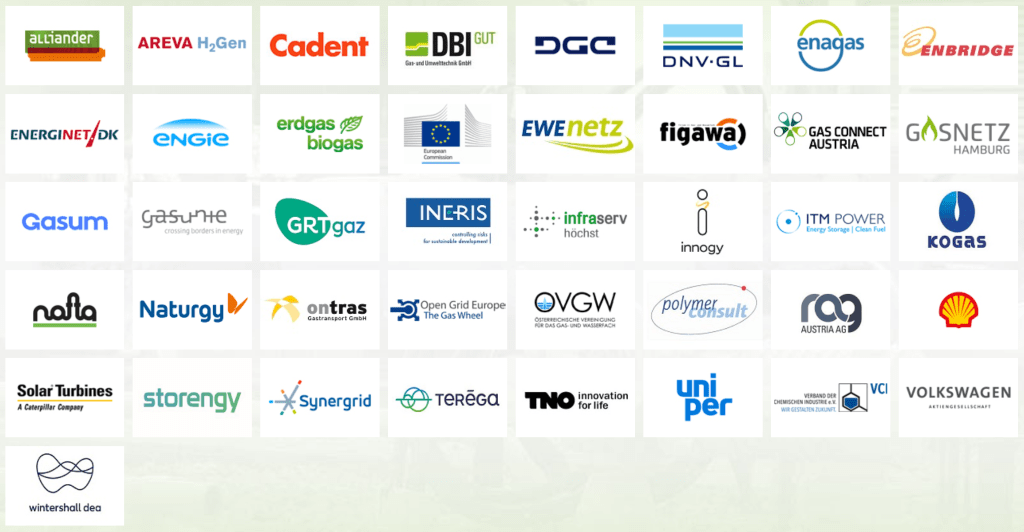 Learn more about HIPS-NET and Join the Network !